Life at Springfields

The Village of Bridestowe
The village of Bridestowe takes it's name from Saint Bridget, after whom the village church is named. The village is situated on the lower slopes of Dartmoor, 6 miles west of Okehampton and 10 miles north of Tavistock.
The population of the parish is just over 500, and supports a village school, Post Office, 2 public houses as well as the Church and Chapel.
There are evening classes in the school, a thriving cricket club, table tennis club, a local W.I., Mothers Union, amateur dramatic group and an arts group.
The travelling library visits two weekly.
The village is well served by public transport, with daily buses to Okehampton, Exeter, Bude and Tavistock, Plymouth and Launceston.
A "ring and ride" bus service currently runs three times a week, to Tavistock and Okehampton on Monday, Wednesday and Friday. This service picks up and drops off passengers at the front door of Springfields.
Legal Safeguards for Residents
Springfields is registered with the Care Quality Commission and has been judged as providing "excellent" care. A copy of our registration certificate is displayed in the hall, by the front door. The Commission's registration officers make regular visits to ensure that standards are maintained at the highest levels.
A copy of our Registration Certificate is available for inspection upon request.
Staffing Arrangements
Our policy is to employ enough staff to enable all the work of the Home to be done without hurry, and to enable staff  to sit and spend time with the residents.
We aim to provide our staff with a career that is rewarding and enjoyable. This enables us to recruit and retain high quality staff that are happy in their work and deliver care of the highest standard.
All new staff receive initial as well as ongoing training and work under the supervision of a senior member of staff at all times.
We currently employ 40 staff in the Home.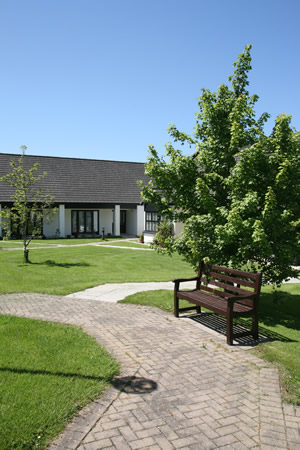 The Daily Routine
6.00am      Early morning tea (if required)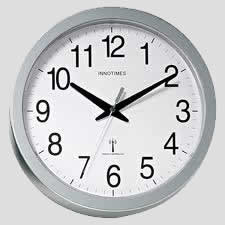 7.00am      Night staff finish, morning shift start
8.00am      Breakfast served in dining room or bedrooms
9.00am      Cook, cleaner and other staff arrive
10.30am    Morning coffee and biscuits served
12.30pm    Lunch served
2.00pm      Morning shift finish, afternoon shift start
3.00pm      Afternoon tea and biscuits served
5.45pm      High tea served
8.00pm      Supper served
9.00pm      Afternoon shift finish, night staff start  
Food and Special Diets
Our two cooks prepare food each day from a menu that rotates over a five week period. The quality and variety of our food is very important and we are continually discussing changes and additions to the menu with our residents. Suggestions are always welcome.
New residents are requested to inform the cooks of any likes or dislikes, an alternative may then be offered when a particular meal appears on the menu.
Vegetarian, diabetic, low fat and other special diets can be catered for as required. Weights are monitored so that we are able to recognise if special attention needs to be given to a diet.
Smoking etc.
We currently operate a no smoking policy at Springfields.
Fire drills are carried out regularly. Residents should satisfy themselves that they know what to do in the even of the fire alarm sounding. If in doubt, please ask a member of staff.
There are no set visiting times. Visitors are welcome at any time. Light refreshments are available for visitors at all times and meals can be provided upon prior arrangement with the cook.
Residents may make choose to ask British Telecom to install a telephone in their own room for their personal use. Other residents may make or receive telephone calls using either of the "public" telephones in the house. We make no charge for reasonable usage of the telephone however some residents choose to make a small donation to the charity box kept in the "new" lounge, in lieu of any charge.
There is a high-speed Wi-Fi network throughout the house which can be accessed from every resident's room and from the communal areas.
Medical Services
Residents are free to continue using any medical service of their choosing when they come to live at Springfields.
Existing patients of G.P.s from Okehampton, Tavistock and Lifton are able to remain with their family doctor. Patients of other doctors will be able to register with a doctor of their choice from either practice.
A local dentist, optician and chiropodist all visit regularly and we receive an excellent service from the District Nursing team who visit several times per week, daily if required.
Residents often prefer a family member or friend to take them to doctors and hospital appointments, but where this is not possible, staff will normally be available to take residents to Okehampton, Tavistock or Lifton without charge. For appointments in Exeter or Plymouth a charge will be made to cover staff-time and travel cost.   
Fees
Please contact us on 01837 861430 for information regarding our current fees

All residents are given a contract when they come to live at Springfields (a copy of which can be found under the "Contact" section of this website). This sets out the standard fees payable and all services provided in exchange.
All fees are due monthly (in advance) on the first of the month. Fees are to be paid by banker's standing order, unless another method is agreed.
Fees are reviewed annually on January 1st and it is our usual practice to increase fees by the current rate of inflation only.
If a resident wishes to leave Springfields to live elsewhere, we require 4 weeks notice, or the full fees in lieu of notice.